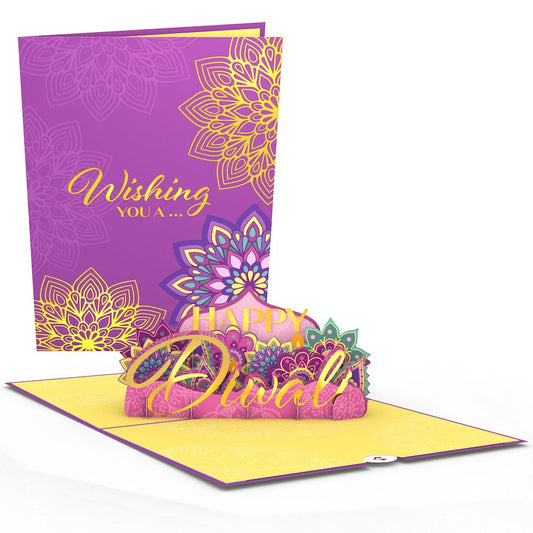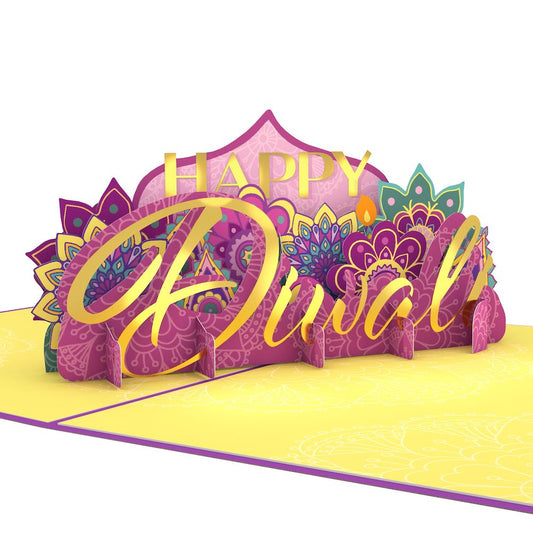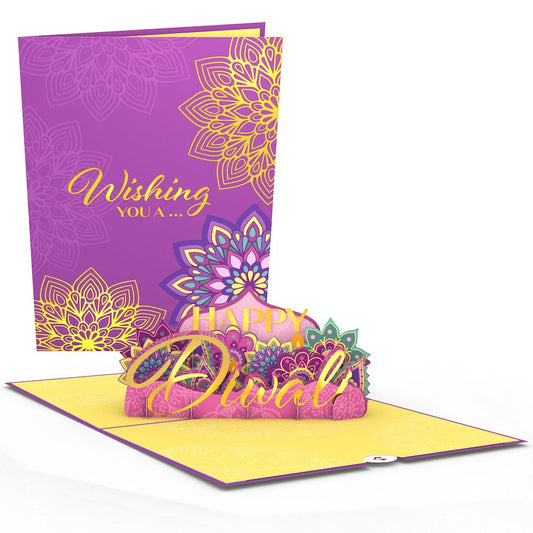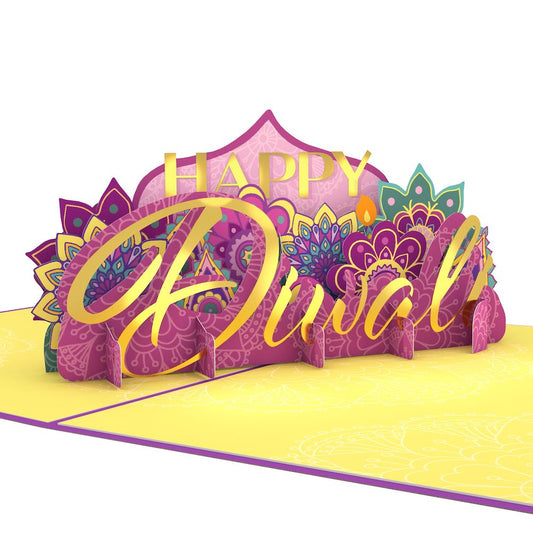 Sale price
$13
Regular price
Unit price
per
Sale price
$7
Regular price
Unit price
per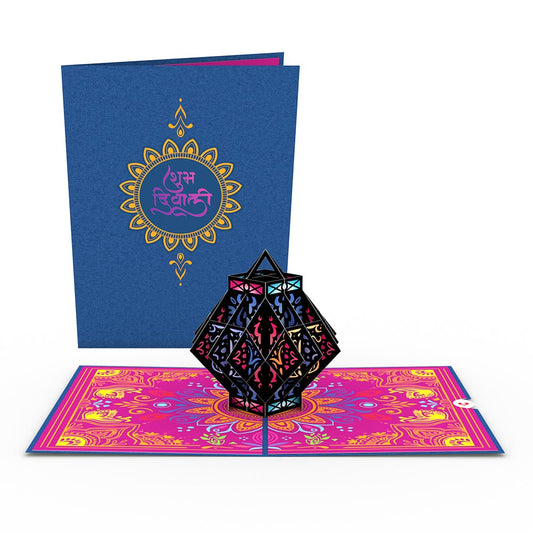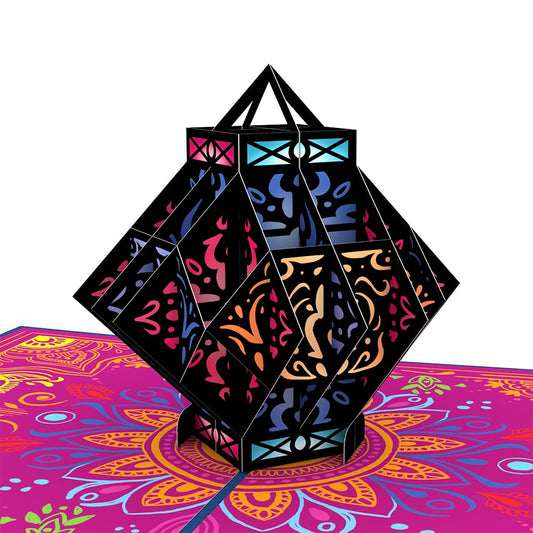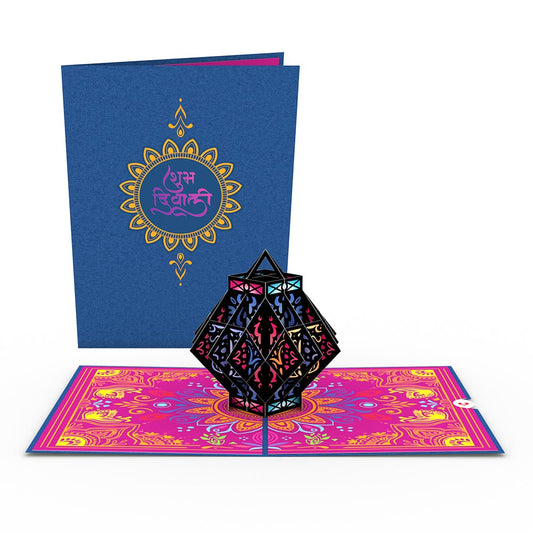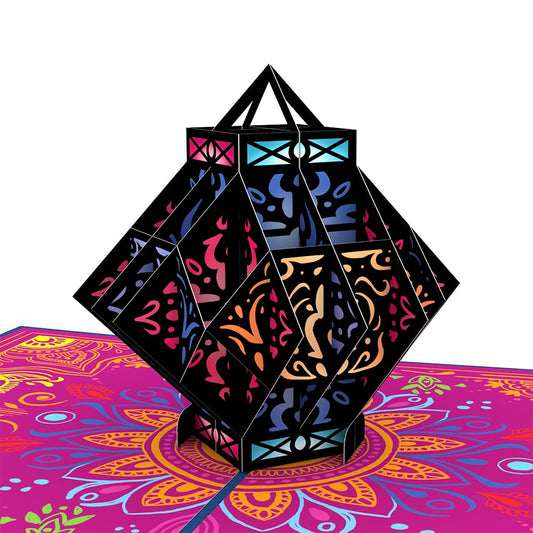 Sale price
$13
Regular price
Unit price
per
Diwali Greeting Cards
 What is Diwali?
Diwali, the Hindu festival of lights, celebrates the victory of light over darkness, knowledge over ignorance, and good over evil. It's the biggest and most important holiday of the year in India.  
How to celebrate Diwali?
Start off your Diwali celebrations by decorating for the occasion. Clean up your space to purify your environment and adorn your home with traditional rangoli, or intricate sand art. Light diyas, or small oil lamps usually made of clay, around your home, especially in doorways. After all, the meaning of Diwali is "the festival of lights". Serve traditional foods like kebabs, masala dishes, pindi chole, paneer makhani, naan, and barfi during your Diwali celebration. Spending time with friends and family during Diwali is of the utmost importance. If you can't be with them to celebrate, send Diwali wishes to those special people with Diwali cards they'll never forget. 
When is Diwali 2023?
Diwali is celebrated on November 12th, 2023. 
Where can I buy a Diwali greeting card online?
 You can purchase a Happy Diwali card online at lovepop.com. Looking for personalized Diwali cards for kids? We've got you covered. You can personalize any Diwali card with a photo and/or custom message, and we'll send custom Diwali wishes to your recipient for just $5 more. 
Need a Happy Diwali greeting card right away? In addition to our own brand brick-and-mortar stores and kiosks, we also work with hundreds of retailers across the country to bring the magic a little closer to you. Use our store locator to find a Lovepop retailer near you!
How many stamps do I need to send Happy Diwali pop-up cards?
For Lovepop cards, we recommend one 70 cent stamp or two forever stamps to ensure your amazing Diwali card gets delivered safely. For flower bouquets and other larger-format gifts, please visit your local post office or shipping store for exact shipping and pricing options.
Can I send my Diwali greeting card or gift directly to my recipient from your website? 
Yes! You can personalize any card, flower bouquet, or gift with a photo and/or custom message, and we'll send your Diwali wishes directly to your recipient for just $5 more. Send your personalized Happy Diwali card with a photo reminder of a special memory the two of you share. Any recipient will appreciate the personal touch of a custom Diwali card from someone they love.